Ordering and Payment Information
Prices are in US Dollars and FOB Singapore. Customer is liable for any Import Taxes. Click on Add to Cart button to pay by Paypal. Quantity can be changed when you are at the paycart. Paypal accepts Credit Card payments and you do not need to be a Paypal member to pay by credit card.


We ship the working next day after payment is confirmed. We have shipped to over 40 countries including Argentina, Austria, Australia, Brazil, Belgium, Bulgaria, Canada, Chile, China, Croatia, Denmark, Estonia, Finland, France, Germany, Greece, Hong Kong, Hungary, Iceland, India, Indonesia, Ireland, Israel, Italy, Japan, Latvia, Malaysia, Malta, Mexico, Nederlands, New Zealand, Norway, Peru, Philippines, Poland, Portugal, Romania, Russia, Saudi Arabia, Serbia, Slovenia, South Africa, South Korea, Spain, Sweden, Switzerland, Taiwan, Thailand, Turkey, United Arab Emirates, UK, USA and Vietnam. To know more about the countries we ship to, shipping time and cost, please click the following link for Shipping Information
---
Low Cost USB Data Acquisition (DAQ) Training Kit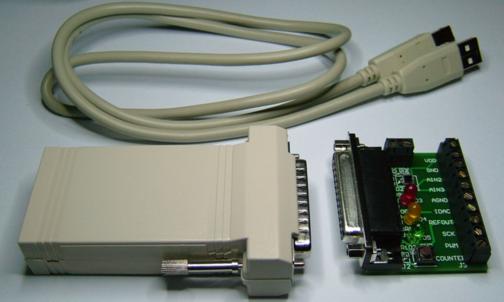 Price US$119
Status 11 In Stock
Available until stock is exhausted
The Low Cost USB Data Acquisition (DAQ) Training Kit comprises
EMANT300 Low Cost USB DAQ module
Light Application Adaptor for EMANT300
USB Cable
---
Further Information
Please email
For other orders
To pay by Wire Transfer. Note that for order value of less than US$1000, please order and pay online.
If you have a preferred local supplier, we will be happy to work through them but expect to pay more for their value added service.